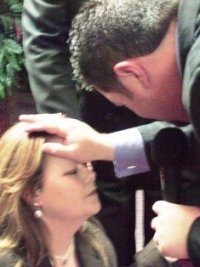 Dr. Byron W. Jones, is the Founder and Senior Pastor of Refiner's Fire Christian Assembly. He is also the Founder and CEO of Refiner's Fire Ministries Inc. both based in Greenwood, South Carolina. Dr. Jones answered the call into full time ministry after 23 years in the engineering field working for Fluor Daniel and Savannah River Site. Dr. Jones was sent to Greenwood to start a new church by Redemption Ministerial Fellowship, International (RMFI). RMFI is a ministry of Redemption World Outreach Center in Greenville, South Carolina.
Dr. Jones has a vision to plant five-fold ministry churches, and has been sent as a Missionary to the churches of America, with a heart for the unchurched and the unsaved church member. Dr. Jones ministers with the Refiner's Fire, to refine and prepare the bride of Christ for return of Jesus. Dr. Jones has been called by God to assist Christians in finding God's eternal plan for their lives by helping them discover their spiritual gifts and equipping them to operate in those giftings and releasing them into their ministries.
Dr. Jones holds a Bachelor of Theology; a Master of Theology; a Master of Divinity; and a Doctorate of Ministry from Beacon University and Beacon Institute of Ministry. He is married to the lovely Debra Kellett Jones, who serves as his Co-Senior Pastor. They have four children and six grandchildren.