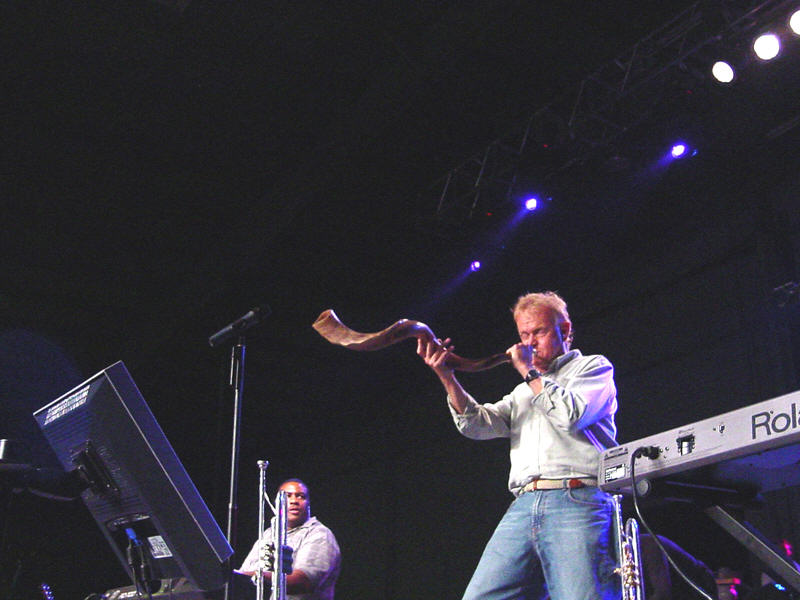 Phil Driscoll's Call to Worship
Music Ministry
Why do we Worship the way we do?
Praise, thanksgiving and worship all find exuberant expression as we minister to the Lord with all our heart, mind and strength. We believe that God is preparing a people who will go forth and declare His praise. We give ourselves without any reservation to a Biblical expression of worship such as singing, dancing, shouting, clapping, lifting of our hands, standing and singing a new song.
Praise and Worship is a Time of Celebration!
Singing a New Song:
Psalm 96:1;
Oh, sing to the LORD a new song! Sing to the LORD, all the earth.
Clapping:
Psalm 47:1;
Oh, clap your hands, all you peoples! Shout to God with the voice of triumph!
Lifting hands:
Psalm 134:2;
Lift up your hands in the sanctuary, And bless the LORD.
1 Timothy 2:8;
desire therefore that the men pray everywhere, lifting up holy hands, without wrath and doubting;
Shouting:
Psalm 47:1;
Oh, clap your hands, all you peoples! Shout to God with the voice of triumph!
Psalm 35:27;
Let them shout for joy and be glad, who favor my righteous cause; and let them say continually, "let the LORD be magnified, Who has pleasure in the prosperity of His servant."
Dancing:
Psalm 149:3;
Let them praise His name with the dance; Let them sing praises to Him with the timbrel and harp.
Singing in the Spirit:
1 Corinthians 14:15;
What is the conclusion then? I will pray with the spirit, and I will also pray with the understanding. I will sing with the spirit, and I will also sing with the understanding.
Colossians 3:16;
Let the word of Christ dwell in you richly in all wisdom, teaching and admonishing one another in psalms and hymns and spiritual songs, singing with grace in your hearts to the Lord.
Note: This is not meant to be an exhaustive study on the subject of praise & worship.
Please experience the freedom of Biblical praise and worship with us!
Enter Into His presence, and you will never be the same!
In John 12:32,
Jesus said:
"If I be lifted up, I will draw all men to Me."
There is a continuous flow of the Holy Spirit that the body of Christ cannot afford to miss because of a lack of knowledge and/or the traditions of yesterday's worship.